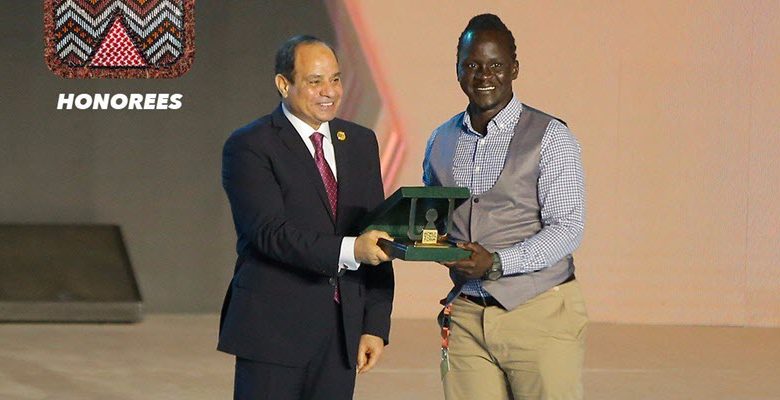 Cairo, Egypt: Boda Boda's (Motorcycles) have been blamed for many accidents across the country, with some gangs making use of bikes to make quick getaways after committing crimes.
But the trend seems to be changing and things are getting better as the riders get organized under SACCOs and cooperatives. Some who have missed out on the "cash bonanza" from the president are now rushing to get organized so as to benefit from the 'cash donations' for the jobless youths.
Right on track is Safe boda, one of the country's most recognized and most organized motorcycle SACCOs. Others like Taxify, Uber are following suit. But with over 10,000 riders on their books, Safe Boda still leads the pack.
Its founder, Ricky Papa Thomson, a former Ascari, boda rider turn entrepreneur is already beginning to get continental accolades for his efforts. Last year he started a similar outfit in neighboring Kenya and its already doing wonders. Ricky, Maxime Dieudonne, and Alastair Sussock joined together to start the safe boda in 2014 in a small slum suburb in Kyebando, in Kampala.
To add to the accolades, Ricky Papa was on Sunday among the few entrepreneurs from Africa and the Middle East that were honored by Egyptian President Abdel Fattah el-Sisi, at the 2019 World Youth Forum. The awards were the climax of the events that kicked off on March 16th, 2019.
This years' World Youth Forum was attended by a wide range of participants, including Heads of States and Government, International young leaders, inspiring youth in various fields, prominent international figures and youth groups from around the world.
Ricky Papa was among the youth from the globe who were honored for their role in helping shape the future of the youth.
Ricky Papa says now they have opened an academy to train boda-boda riders in traffic rules, entrepreneurship skills and saving for the future through groups as a factor for better livelihoods
Through this Arab and African Youth Platform, participants get a chance to discuss various topics that are of concern to both Arab and African youth, with the aim of fostering the Arab and African cooperation.
Owing to the success of previous conferences, President Sisi urged for more conferences, at least every three months, and announced the launch of an academy to train youths in different skills.
"Holding periodic youth conferences have provided successful results and has been a great communication platform among the world's youth," he said.
President Museveni has always urged Boda boda operators to form savings and credit cooperative societies (SACCOs) as part of efforts to bring sanity to the sector and to benefit from the presidential donations