Police savings association hit Shs 16bn, acquires estates in Kansanga and Gayaza
Police savings association hit Shs 16bn, acquires estates in Kansanga and Gayaza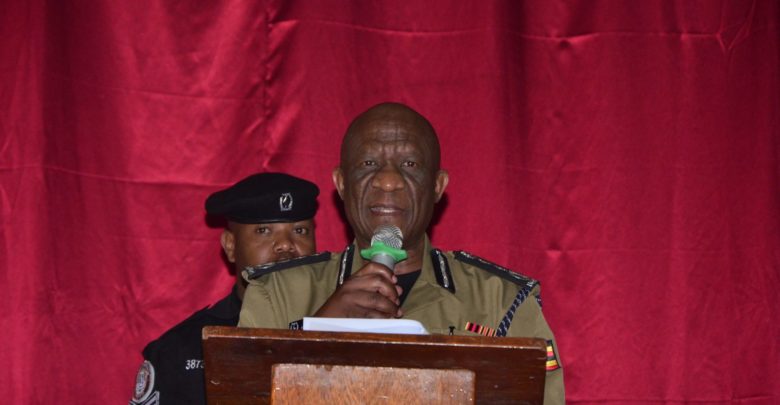 The Uganda Police Savings Association Limited (PSAL) has registered a remarkable growth in its savings and asset base. PSAL Chairman, Assistant Inspector General of Police (AIGP) Edward Ochom told theCooperator that the association's net worth is now Shs 16bn and a loan portfolio of more than Shs 300 million.
Ochom said due to increased savings, PSAL has acquired land and constructed estates in Kansanga, Gayaza and soon in Bwebajja along Entebbe Road. "Many of our members have not only educated their children and constructed houses due to savings and loans from PSAL," Ochom said.
PSAL was formed in 1989 as a welfare association to supplement the earnings of police officers. "We all know that our police officers earn little money, yet they have children to look after and also need to develop. It is from these savings that majority of them have managed to educate their children up to university and also buy land and construct houses," said Ochom.
Over the years, PSAL has endured many challenges that nearly closed its closure. In 1990s, PSAL had more than 14,000 members.  However, the membership dropped after the Justice Ssebutinde led Commission of Inquiry that unearthed scandals in the Force. Ssebutinde's Commission found that majority of the members mainly the low ranking officers were un able to acquire loans, in addition to embezzlement of funds by leaders.
Read Also : Police SACCO fails to account for Shs.5billion, faces forensic audit.
"We had started well in the 1990s. The saving scheme had more than 14,000 members but after some issues, the number reduced to 700. I am glad that now we are rising in numbers once again. We are now 2,271 registered members," Ochom told theCooperator.
The Force currently has two parallel Savings schemes – PSAL and the Exodus SACCO. The Exodus SACCO that boosts of 27,000 members was formed by the former Inspector General of Police General Kale Kayihura in 2007.
30th Anniversary  
In January this year, PSAL held the Annual General Meeting (AGM) at Nsambya Sharing Hall, Kampala that coincided with its 30th anniversary. Speaking at the event, Inspector General of Police (IGP) Martins Okoth Ochola hailed the board of directors for steering the association out of its past troubles.
"I would like to thank the board of directors for the support and dedication in advancing the cause of our officers. You are not only the backbone of savings in the force but also its heart and soul," Ochola said.
Ochola asked the leadership to stick to the association's core values of integrity, transparency, and accountability. "As Uganda Police leadership, we are delighted to be part of this Annual General Meeting which reflects in a practical way, how police officers can organize ourselves in a proper manner to financially benefit from one another and help to make a difference in our general welfare," Ochola, who is also a member of PSAL said.
He added, "We support the many positive contributions and initiatives undertaken by PSAL and other saving schemes which are aimed at helping the Police officers and their families in raising their standards of living,".