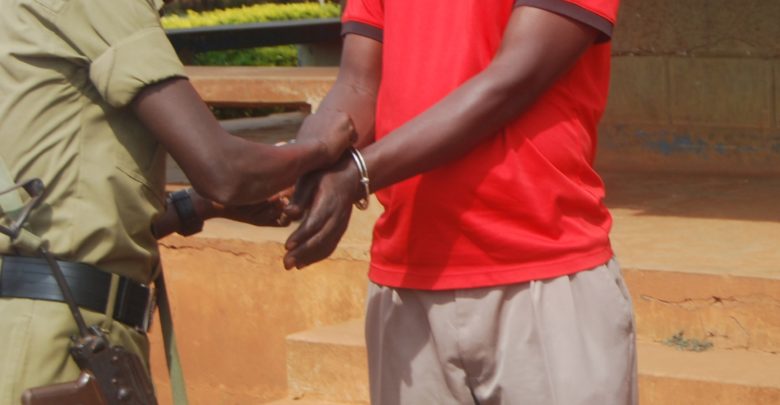 Police in North Kyoga Region has cautioned the public about a recent scam that specifically targets SACCOs and warned people against giving their money to individuals they do not know personally if they are to avoid falling prey to such fraudsters.
"Across our region, a number of vulnerable individuals and some SACCO members have sadly fallen victim to a complex scam known as 'Courier Fraud'," North Kyoga Regional Police Commander, Paul Nkore, said in an interview.
Nkore said that despite efforts to crack down on the cruel fraud that mainly targets SACCOs and strips members of their savings, the number of perpetrators is on the increase in the region.
"We have received a number of reports that SACCOs across the region have been targeted by fraudsters purporting to be State House officials. A total of 32 people have been arrested in connection with the alleged acts of fraud, and investigations remain ongoing," he said.
Last week, police in Otuke district apprehended four suspected fraudsters for allegedly defrauding members of Otuke United district SACCO.
The four, led by one Monica Adongo according to reports, were moving with a letter purportedly from State House allowing them to operate as a SACCO.
The others are Robinah Akello, a resident of Aloi Sub County; Geoffrey Ap3ello of the same area and Richard Ojok of Adwari Corner, who also allegedly claimed to be the SACCO Coordinator for Otuke.
Busted 
Christopher Omara, the Otuke Resident District Commissioner, told theCooperator that he received an invitation letter signed by Adongo to attend a meeting but upon consultation, he realized that the SACCO does not exist in the area.
Omara says that the four, who claim to be operating in the districts of Dokolo, Apac, Kwania, Oyam, Moroto, Kotido, and Gulu City, were also collecting Shs 10, 000 Shillings from the SACCO members.
They also claimed to have an office in Kampala at Mapeera House, but upon interrogation, were found fraudsters, the RDC revealed.
"That means the Cooperatives are at risk of fraud. We urge SACCO members not to contribute any money to any individual or organization that they are not sure is genuine," he appealed.
In December last year, security personnel in Kwania district arrested eight suspected fraudsters for extorting Shs 42.5m from Ikwera SACCO members under the guise of offering them juicy jobs.
Caution
Edith Basalirwa, the Kwania District Police Commander (DPC), asked the public to always report unscrupulous characters to the authorities immediately.  
"Please help us to reinforce the message that police officers or your bank will never ask you to hand over money or transfer funds. If you receive a call like this, do not interact – hang up and report it immediately," Basalirwa said.
North Kyoga RPC, Nkore, reaffirmed the police's commitment to dismantle the scam network by recruiting members of the community to be its eyes and ears on the ground.
"SACCO members and other members of the public can also seek guidance from the District Commercial Officers and the offices of the Resident District Commissioners before transacting in any business. This will save them from being taken advantage of by fraudsters," he said.
According to the 2019 Annual Police Crime Report, North Kyoga registered the highest number of fraud cases in the country in 2019.
Buy your copy of thecooperator magazine from one of our  country- wide vending points or an e-copy on emag.thecooperator.news