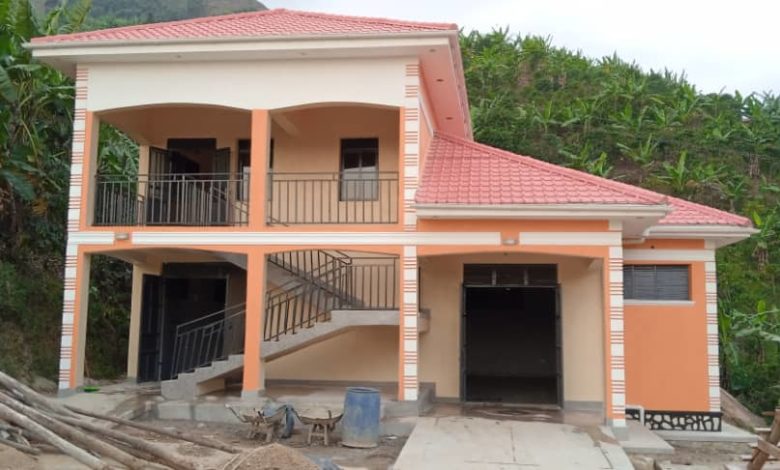 BUSHENYI – Large-scale coffee farming could be the surest way to draw into the district a steady stream of investors from across the country and guarantee big pay-days for Bushenyi farmers in future, Asaph Bainomugisha, treasurer Nyeibingo Co-operative society, has said.
"I appeal to all Bushenyi farmers to plant more coffee because it is our main economic cash crop. This will also attract investors to open more coffee factories in the district," Bainomugisha said recently at the opening of a coffee facility at Nyeibingo Co-op Society Coffee.
The facility was constructed under the Agriculture Cluster Development Project (ACDP). The Ministry of Agriculture, Animal Industry and Fisheries (MAAIF) has rolled out the project in more than 50 districts in Uganda.
Bainomugisha said he has never regretted going into coffee farming.
"Personally, I have four children studying in good schools and I clear all their school dues in time just because of coffee. I have also taken on many other projects like banana, dairy farming and tree planting all on the back of coffee farming," he said.
According to Chris Gumisiriza, the project grants manager at MAAIF, the 57-district Agriculture Cluster Development Project (ACDP) is funded by the World Bank's International Development Association (IDA) to the tune of Shs 532 billion.
He said the project began in 2018/19 in five pilot clusters covering 25 districts and later spread into another seven clusters in 2019/2020 and will end in March 2022.
Gumisiriza said the project was first piloted in the six districts of Amuru, Isingiro, Kalungu, Iganga, Ntungamo, Nebbi and later moved into 19 more districts in 2019 to raise on-farm production, productivity, and marketable volumes of beans, cassava, coffee, maize and rice in farmer organizations in specific geographical clusters of the country.
https://thecooperator.news/bwijanga-coffee-cooperative-targets-coffee-processing-machine/
"From project inception to-date, the ministry has signed grant agreements with 192 Farmer Organizations from 25 pilot districts worth Shs 62.8 billion, in which the Government of Uganda (67%) will contribute Shs 42.1 billion while farmers will contribute Shs 20.7 billion (33%)," Gumisiriza explained.
The Ntungamo Cluster, which hosts the six districts of Bushenyi, Ntungamo, Rubanda, Rukiga, Kabale and Isingiro received 38 grant awards worth Shs 11.9 billion.
According to Bainomugisha, Nyeibingo Cooperative Society Ltd. in Nyeibingo Parish, Ruhumuro Sub-county, Bushenyi District, received a grant of Shs 278m in December 2020 to construct a 60 metric tonne coffee storage facility and install a coffee huller supplied by China Huangpai Food Machines Ltd.
He said however, that funds were not enough and members sacrificed their premium pay to finish construction, which started in April 2020.
Nyeibingo Co-operative Society Ltd was formed on July 22, 1993 and currently has a total of 632 members.
Bainomugisha said the newly completed modern coffee facility will boost their bulk production.
"Last year we sold 220,000 kilograms of coffee but with this new coffee warehouse and with every household planting an acre of coffee, our coffee production projection is around 400,000 kilograms and our membership will increase from 632 up to 10,000," Bainomugisha emphasized
According to a report from the Uganda Coffee Development Authority (UCDA), Uganda's coffee exports soared in March 2020, despite an overall contraction in international trade as a result of the COVID-19 pandemic. Uganda's major export destinations include; Italy, Sudan, Germany and Spain.
A total of 477,56160-kilogram bags worth about US$ 45.87 million (Shs171bn) were exported with an increase of 38.39% and 35.72% in quantity and value respectively, compared to March 2019.
Buy your copy of thecooperator magazine from one of our  country- wide vending points or an e-copy on emag.thecooperator.news