Disaster minister worried by persistent heavy rains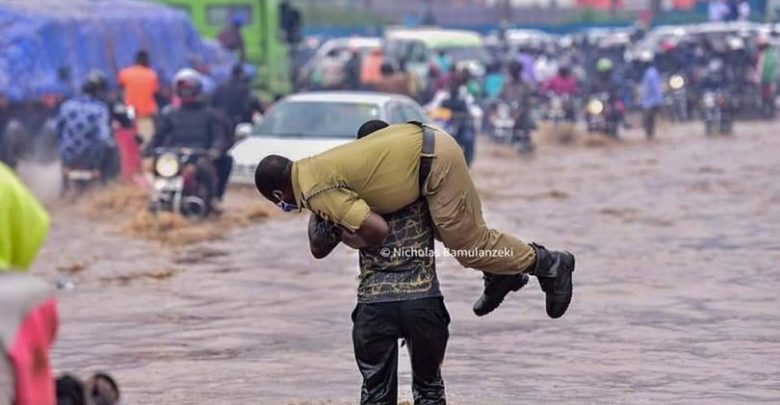 The Minister for Relief, Disaster Preparedness and Refugees, Eng. Hillary Onek, has voiced fears over heavy rains, ongoing for several months now, that continue to devastate livelihoods, disrupt movement of people and goods and negatively impact on agricultural productivity in the country. 
Onek, described the current situation as "appalling" for communities within the Elgon and Rwenzori area, as well as those living along river banks and lake shores, many of whose members he says have been displaced by landslides, floods and diseases caused by the relentless rains. 
"The impact of the current torrential rain has caused a lot of havoc in the country since April 2020. Due to heavy rains, water levels have increased in all rivers and lakes leading to floods and displacement of communities," Onek said. 
The Minister revealed that in Mbale, which has been hard hit by the rains, over 567 people from 81 families in Busaano sub-county were displaced by land and mud slides that killed 45 year old Michael Mukhaili after his house was submerged, with properties and homesteads destroyed in the locality. 
In total, he estimated that about 30,000 people have been displaced by overflowing lakes and rivers, while government estimates over 1 million people to have been affected directly or indirectly by the rains.
"Mothers and children were affected most, with huge needs ranging from lack of warm clothes, food and all basic needs for them to cope with the bad weather amidst displacement. Most plantations were washed away and there's general fear among residents due to the heavy rains," he added. 
Onek advised members of communities in high risk areas to relocate and 'stay with relatives and friends' until the rains subside.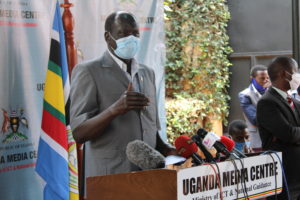 A weather forecast by the Uganda National Metrological Authority warns that the current rains are expected to continue through December, with the downpours predicted peak in September and slowly recede towards the end of the year. 
Farmers count losses
Andrew Mugambwa, the Cooperative Officer for Bundibugyo-based Semuliki Cooperative Union, which mainly deals in Cocoa production, says that Kasese and Bundibugyo have been hit significantly by the impacts of heavy rains, mudslides and water logging. 
"The Cocoa value chain has been impacted negatively by heavy rains which destroyed people's houses, affected their storage and will impact on the quality of Cocoa," Mugambwa said,