Cooperatives to hit 20,000 by December – Kitandwe.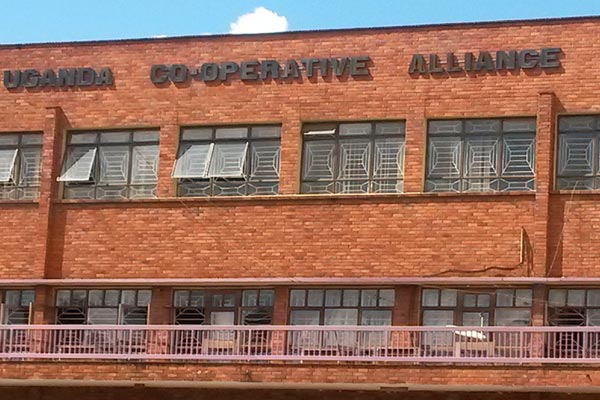 KAMPALA, Uganda: Uganda will have 20,000 registered cooperatives by the end of the year, the Cooperator has established.
According to figures from the Ministry of Trade, Industry, and Cooperatives, as of May 2019, there were about 18, 000 registered cooperatives in the country.
Mr. Joseph William Kitandwe, the Registrar Cooperatives in the Ministry of Trade, Industry, and Cooperatives told theCooperator that most unions are now starting to appreciate the issue of legalization by registering. "The number of cooperatives registering is increasing every day. As a registry we receive and process over 600 applications monthly from across the country," he said. "At this rate, we hope to have 20,000 registered cooperatives by the end of 2019," he added.
Due to their democratic and member-owned nature, cooperatives have been argued to possess huge potential for reducing poverty and social exclusion, as well as promoting rural and economic development.
It is Kitandwe's department that's responsible for policy formulation, planning, and coordination of Cooperatives development. As a registrar, he is responsible for supervising and monitoring cooperatives to ensure that they operate within the established cooperative laws and set objectives for the benefit of members.
Although there have been increased cooperatives activity across the country,  the Western and Central regions are leading the pack. 48% of the registered SACCOs are in the central region,  followed by western, eastern and northern regions.
Western region dominates in the dairy sector, while the eastern and northern regions dominate in crop farming and marketing. The cooperatives vary from Savings and Credit, Rural Producer Organisations, Energy Cooperatives, Area Cooperatives, among others. Others are service cooperatives, Consumer cooperatives,  and those for Workers.
Notable successful SACCOs in the country include the Mukono, Kayunga and Masaka teachers' SACCOS, while the unions include Bugisu Cooperative Union, Wamala Growers Cooperative Union, banyankore Kweterana, among others.
However, despite the increase in the number of registered cooperatives, challenges remain.  Cooperatives' Minister Fredrick Ngobi Gume noted that issues of poor leadership and governance, coupled with inadequate capitalization remain of concern.
Various cooperatives that thecooperator talked to across the country also identified an inadequate market for member products as well as management fraud as some of the other issues facing cooperatives.
Leonard Okello, the Managing Director of The Uhuru Institute for Social Development noted that it's such issues that the Institute is trying to address.  "We're training the cooperators on financial management, leadership and good governance, audit and financial records management, proper business plans and accountability. These are issues we believe are critical to cooperatives' growth," he said.