Cente Group announces corporate reorganization, seeks to diversify offerings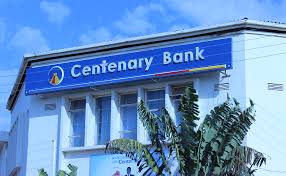 Centenary Rural Development Group Ltd, popularly known as "Cente Group", has announced the completion of a corporate restructuring that will, among other changes, see its banking operation run under a "banking subsidiary" named Centenary Rural Development Bank Limited starting July 1, 2020.
The move is the culmination of a process aimed at diversifying the group's business interests to include other financial services alongside its traditional banking offering.
The announcement was made Wednesday this week by Cente Group Chairman, Prof. John Ddumba Ssentamu, in a press release.
Under the new arrangement, "Cente Group is to comprise of a non-operating holding company and several subsidiaries," said Ddumba.
Cente group is most famous for owning and operating Centenary Bank, one of Uganda's top tier commercial banks, serving up to 2 million consumers with an asset base of more than Shs 3.6 trillion as of 2019.
Prof. Ddumba reassured stakeholders and clients of the bank that its day-to-day operations and service delivery will not be affected by the reorganisation.
"Banking operations will continue as normal under the subsidiary Bank. The re-organization will have no impact on employees, customers, and clients."
He said the creation of the new corporate re-structuring is a land mark achievement for Cente Group and its all shareholders, and offers an opportunity for the group to expand to other activities, alongside its core banking business. 
Ssentamu also revealed that the bank expects this corporate restructuring to benefit the shareholders in terms of enhanced returns as well as provide customers and the general public with "a broader spectrum" of financial services through an expanded portfolio.
Centenary Bank dates back to 1983, when it was founded by Uganda National Lay Apostolate as a credit trust to serve "rural poor" and make "meaningful" contribution to Uganda's social economic development.
In 1993, the bank transitioned to Centenary Rural Development Bank Limited, licensed as a full service commercial bank. The bank currently offers financial products and services to consumers through 74 branches and 181 ATM's countrywide. 
Cente Group corporate restructuring timeline
March 13, 2019:

Cente Group shareholders resolve to undertake a corporate reorganisation through the establishment of a group structure.

October 25, 2019:

Cente Group re-registers as a public limited liability company. 

November 6, 2019:

Cente Group forms banking subsidiary named Centenary Rural Development Bank Limited (the "Bank" or "Banking subsidiary").

March 16, 2020:

BoU approves issue of a commercial banking licence to the Banking subsidiary effective July 1, 2020.

.
July 1, 2020:

Transfer of Cente Group's banking business undertaking to the Banking subsidiary