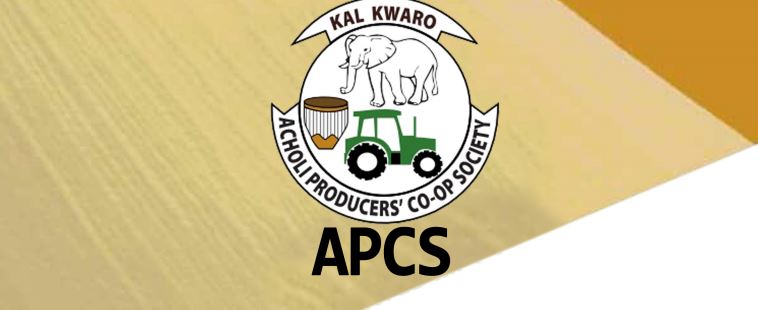 ACHOLI – Acholi cultural institution's ministry of Production and investment, the Ker Kal Kwaro Acholi, recently joined the tea growing family in Acholi Sub region.
The Acholi cultural institution has joined hundreds of people in Acholi who in recent years have embraced tea growing to grow their purse. 
The institution has in the last three years revived village cooperative societies across its 54 chiefdoms to boost food production and income through large scale agriculture.
The Acholi cultural institution in 2019 formed the Kal Kwaro Acholi Producers' Cooperative (APCS), with members drawn from the Acholi business community, key leaders, workers and boda-boda riders largely to ensure that different commodity value chains are developed in Acholi sub-region.
On May 28, APCS led by interim chairman David Livingstone Amone, signed a five-year Memorandum of Understanding, MoU, with Edwin Beekunda Atukunda, the founder of Edwin Foundation Tea Initiative, (EFOTI).
The other ACPS signatories were Judith Pamela Angwech, treasurer and Everlyn Laker Lamwaka, secretary.
The MoU is purposed to; establish mother gardens in districts in Acholi sub region, establish and manage tea nursery beds for distribution of plantlets to potential tea growers.
The MoU is also meant to introduce other new tea types (Purple and China) for purposes of value addition, multiplication and distribution or research where applicable, and build the capacity of tea nursery operators, tea growers, students and other stakeholders for improved tea cultivation, processing and marketing.
Amone, the interim chairperson of ACPS, who doubles as the minister of production and investment in the Acholi Cultural Institution, told theCooperator that his ministry is engaging very seriously in the restructuring of business systems in Acholi sub region using ACPS. 
"In particular, we are engaging in the program for enhancement of agro industrialization, local economic development and wealth creation in Acholi sub region," Amone said.
Within the program for enhancement of agro industrialization, there are Value Chain Development Projects, VCDPs, one of which is the development of tea. 
"Tea is a very precious commodity because [almost] everyone takes it. But we cannot go on doing things from one village to another village without coordination. So, the ministry of production and investment of the cultural institution has introduced the ACPS to ensure that the different commodity value chains are systematically developed in the sub region," Amone said. 
Amone said the signing of the MoU with EFOTI is a big step in the development of tea value chains in the sub region because tea is a new commodity in the sub region, hence the need for coordination. 
https://thecooperator.news/zombo-signs-efoti-deal-to-improve-tea-yields/
He said APCS is now moving to establish strategic sites in every district in Acholi sub region and let farmers know the value chain of tea, the businesses, and employment opportunities in tea so that the green leaf develops in the Acholi sub region.  
Atukunda, the founder of EFOTI, said; "Work closely with other stakeholders to build the capacity of farmers and any other extension service providers, to establish a mini tea processing plant to assist farmers add value to their green leaf, and to buy all the green leaf from farmers at an agreed and competitive market price in the district and the region."
Tea growing was introduced in Acholi in 2018 by Atukunda. That year, two acres of tea were planted at Lugore prison farm to act as a demonstration farm. Since then, more than 200 farmers have joined the enterprise.
Tea is one of the leading cash crops in Uganda with a yearly export of 65,000 metric tonnes. A 2020 report by Ugtea shows that Uganda is the second leading tea producer and exporter in Africa and among the top 15 in the world.
Buy your copy of thecooperator magazine from one of our  country- wide vending points or an e-copy on emag.thecooperator.news